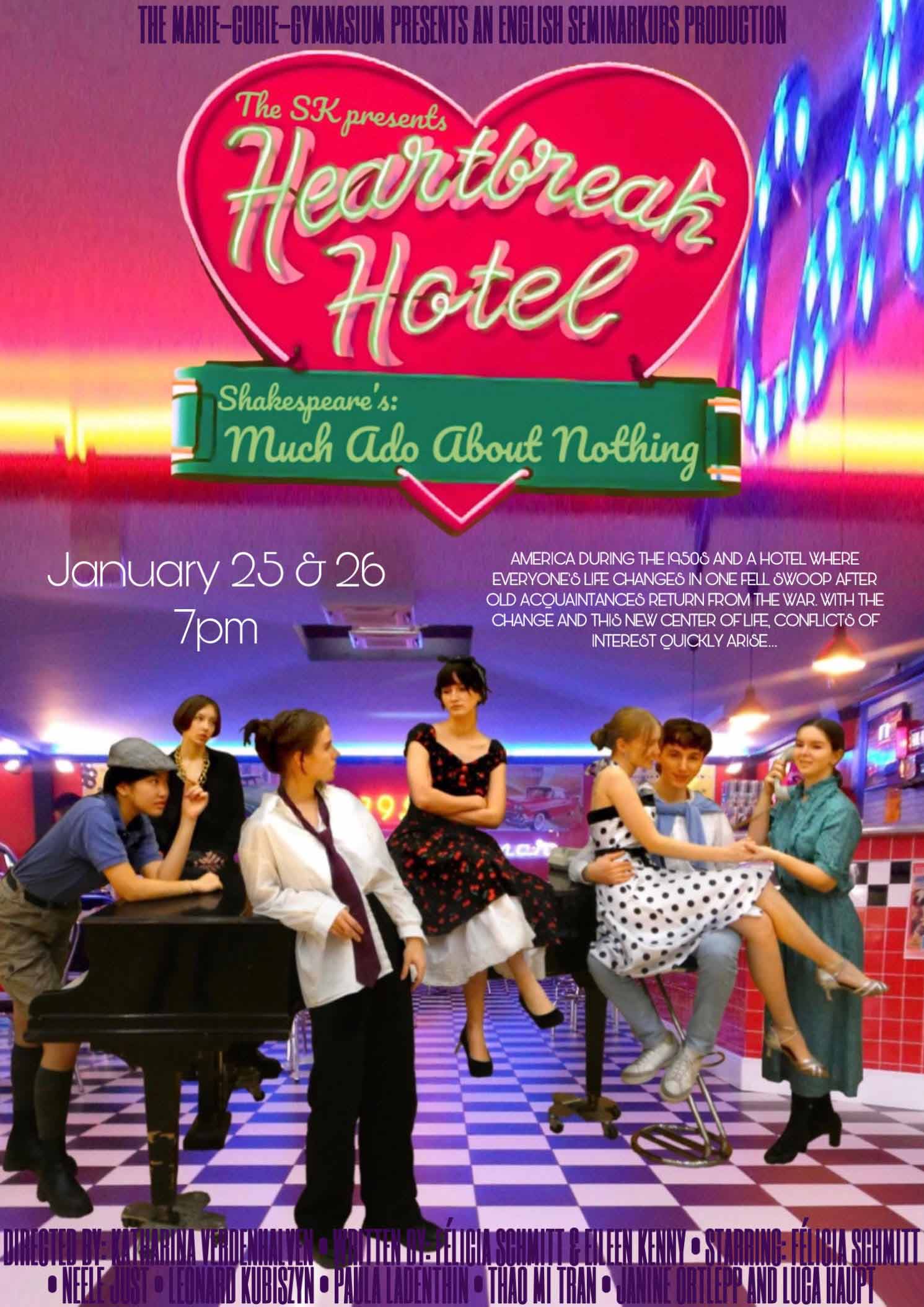 ANMELDUNG ALS ZUSCHAUER:IN
Leider sind keinen freien Plätze mehr verfügbar. Beide Veranstaltungen sind ausverkauft.
HEARTBREAK HOTEL
America during the 1950s and a hotel where everyone's life changes in one swoop after old acquaintances return from war. In this new centre of life, conflicts of interest quickly arise – most notably the fundamentally different ideas of two cousins about life and relationships. In the midst of intrigues, lies, betrayals and family conflicts, both try to find their way in their preferred life – something that was not easy for a woman in the 50s and could not always meet the approval of society. And in the end, things never turn out the way you expect them to anyway and everything takes an unexpected turn in the "Heartbreak Hotel"…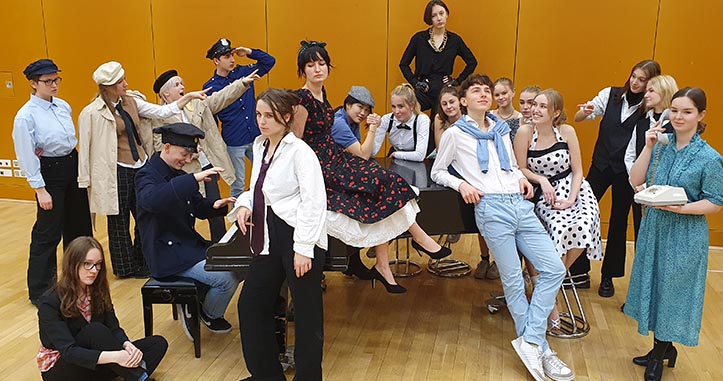 "We would like, if we may, to take you on a strange journey."
The English Drama Club of the Marie- Curie- Gymnasium, wanted to present the "Rocky Horror Picture Show" at the end of this school year, but because of the changed circumstances the show's premiere has to be delayed. We still want to give you an insight, so here is the Corona-Edition of the play's prolog. Enjoy!